We work with more than 300 partners to bring you better travel deals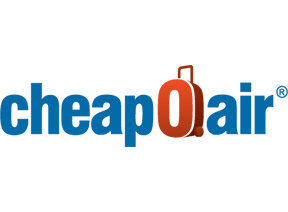 Cheap Flights to Sorrento
Which day is cheapest to fly to Sorrento?
At the moment, Monday is the most economical day to take a flight to Sorrento. Tuesday is likely to be the most costly.
What time of day is cheapest to fly?
At the moment, there are flights only in the morning for your Sorrento trip.
When to fly:
Peak Season:
The high season for taking a flight to Sorrento is June to September but temperatures are high during this time and the town is buzzing with tourists. During these months the streets of Sorrento become alive, animated and busier than ever due to the full calendar of events that take place during the summer months. Spectacular events fill the magical city from 14th June until 30th September offering days and evenings of concerts, exhibitions, dance and gastronomy.
April to June and October are good times to consider when looking for great deals and cheap flights to Sorrento as there are several events, such as The Grape Festival, for locals and tourists to enjoy. Held on the hills of Priora in Sorrento, the event has now become an annual tradition for the autumn season in Sorrento and offers attendees the chance to try a variety of local dishes and delicacies accompanied by some of the best wines of the Sorrentine Peninsula. Alongside wine tasting are demonstrations of ancient methods of making wine, dance, food and theatrical plays. During this time the weather is also pleasant and there are fewer crowds, so it is a great time to find a cheap flight to Sorrento and the best deals on villas and hotels.
Off Season:
The off season is November to March when you will see few tourist crowds and airline ticket prices at their lowest, but the weather can be chilly and damp so it may not be the best time to book your airline tickets if you are looking for some sun.
Why visit?
Located on Italy's Amalfi Coast and only a short distance from Naples, Sorrento is one of Italy's most beautiful towns. Flights to Sorrento arrive via Naples and from there, the journey to Sorrento along the mountain roads of the coastline is filled with some of the most beautiful scenery. Sorrento is a picturesque town, with blooming gardens and plenty of outdoor cafes and restaurants. For the perfect moment, take a walk to Sorrento's Museo Correale (the town's famous museum) and watch the sunset from atop the hill. The city faces the west so the views are spectacular.
When taking a flight to Sorrento, you will need to fly to Naples International Airport (NAP), which is the airport closest to the town and an easy drive down the coast to Sorrento.
Cheapest flights to Italy
Popular flight searches
Check out other popular destinations found by fellow travellers
International departures to Sorrento